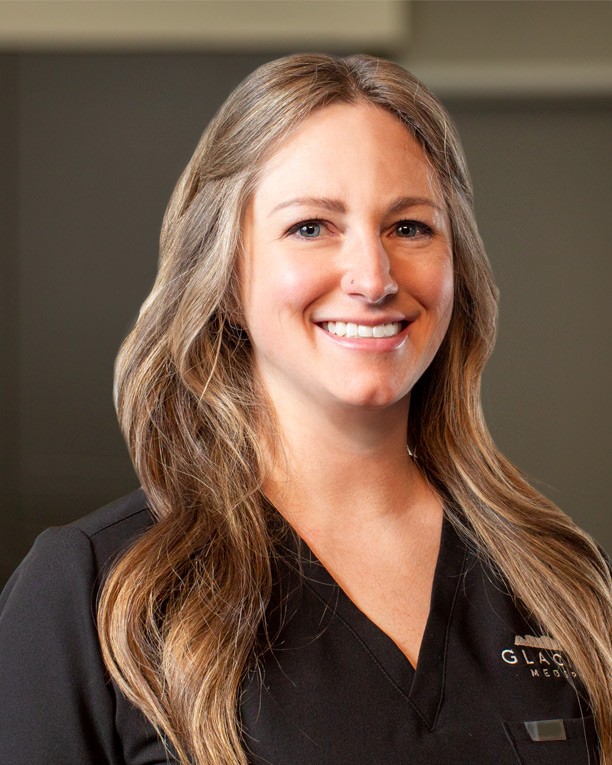 Tarah is an aesthetic registered nurse who has over 6 years experience in the nursing field. She received her undergraduate at UAA and has since received her bachelor's degree.
Before moving into the med spa setting, her background was in the perioperative setting. She began as a pre-operative and post-operative nurse, and was most recently an inter-operative nurse, taking care of patients during their surgical procedures.
She has lived in Alaska for 10 years and loves everything it has to offer. She and her husband have 2 dogs, are active snowmachiners in the winter and enjoy camping in the summer.
She is excited to help clients reach their aesthetic goals and is passionate about providing services that help to boost self-love and confidence. She is certified and trained in injectables such as Botox and dermal fillers, and trained in other services such as laser, microneedling with and without PRP, Potenza, and CoolSculpt.